Things to do on Amashova Route
Businesses along the Amashova Route
We would like to thank all the businesses along the Amashova route from Pietermaritzburg to Durban for their continued support of our event. Please support them.
---
---
Click here to book at uMfula Safari Lodge at Phezulu. We are a fully self catering and secure 2-8 sleeper Lodge. Half way between Durban and Pietermaritzburg along the Amashova route.
https://www.airbnb.com/h/phezulu
---
Total Botha's Hill wishes all riders a safe and enjoyable Amashova Durban Classic – Turn to Total at 241 Old Main Road Botha's Hill
---
Lindisfarne Bed & Breakfast
Elegant 3 star guesthouse situated on the T1 route in Botha's Hill.  Offers comfortable, clean B&B and self-catering accommodation.  Ideally situated halfway between PMB and Durban for the Amashova race. Rates, rooms and booking calendar on our website.
Contact: Jane
Tel: 031 765 1516
Cell: 083 362 7059
FAX : 086 631 5960
www.lindisfarnebnb.co.za
[email protected]
---
Clifton Country House
Stunning views over misty krantzes, dams and waterfalls, walks and hikes. With a swimming pool, lovely walks and hikes, a private bass dam and abundant bird life — you should pack your binoculars.
Self-catering cottages and double rooms in a stone Guest House. Ideal for a weekend getaway, holidays, base for tourists, backpackers, businessmen, cyclists, paddlers and runners. Conveniently located to offer tranquil country living within close proximity of city amenities. Bring your own MTB or BMX and ride along the cycle path to the Giba Bike Park. Close to Shongweni Dam.
Contact: Patsie Smith Cell: 083 6512022 Email: [email protected]
www.cliftoncountryhouse.co.za Like our FB Page: https://www.facebook.com/cliftoncountryhouse
---
As the largest chain of skin care clinics in South Africa, Placecol commands the buying power to bring you professional treatments and technology at everyday prices. The franchise uses technology that is scientifically proven to be safe and effective and Placecol's range of professional skin care products is a match for expensive international brands. The Placecol group has 60 Placecol Skin Care Clinics nationally. The group received another accolade when Placecol branded salons were voted as the Number 1 Beauty Salon as part of the Beeld Newspaper readers' awards in November 2011, the second year in a row.
Placecol Skin Care Clinic Hillcrest offers Placecol Signature and Specialised Facials, Body Treatments and Massages, Tinting, Waxing, Manicures and Pedicures, Nail Enhancements and Eyelash Extensions. Their professional team of qualified beauty and nail technicians will have you feeling new, refreshed and pampered in no time!
---
Safal Steel is the newest investment into KZN by the Safal Group a privately owned company with a strong footprint in Southern and Eastern Africa In 2008 when the project commenced Safal Steel was the 3rd largest project in KZN next to the King Shaka airport and the Moses Madiba stadium.
Safal Steel produces aluminium zinc coated steel offering both unpainted coil branded ZincAL and Prepainted coil branded COLORPLUS, the facility has the capacity to produce 150 000 tons of material which is used predominately in the building and construction sector for roofing, cladding, or even light weight steel framing.
In its infancy, Safal Steel currently employs 360 staff members, with plans for expansion in the near future, the staff headcount would possibly be doubled.
Employment opportunities exist in various fields, predominately in the engineering sector, as well as various administrative functions.
Visit our site www.safalsteel.co.za for more information on our company, and our brands.
---
Situated on the Comrades and Amashova route, The Pot and Kettle, has been in existence for 18 years.
Our view of the Valley of 1000 Hills is breathtaking and we offer a stunning garden setting for those who wish to sit and relax. Tranquil water running into the koi pond also offers peace of mind. We offer home-style food, home-baked cakes and our Sunday Carvery is very popular and bookings are essential. (031-777 1312)
We are wheelchair-friendly, offer secure parking, and are child-friendly. We offer our venue for weddings, functions and any celebration you wish for.
Adjoining our establishment is a leather shop, sports bar and a décor shop.
---
Cotswold Cottage Furniture, Antiques and Collectables – Sugarloaf Centre, Old Main Rd, Bothas Hill – Tel 031 7657346
---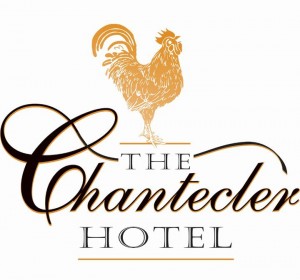 Why The Chantecler Hotel is the ideal destination
The Chantecler Hotel is conveniently situated in Bothas Hill, 2km from the Main road where the cyclists go through Bothas Hill, 4km from the nearest business district and 65km from King Shaka International Airport, Chantecler offers all the amenities of city life without losing the tranquility and seclusion of the countryside, The Chantecler Hotel is the perfect luxury "Heaven on Earth" Country retreat.
We would like to offer All Tsogo Sun Amashova participants, guests and their families the option to come and stay at our hotel as we are ideally located for the Amashova.
Please email [email protected] for any enquiries or bookings.
---
Nestled in the countryside, Sakabula Country Lodge is situated between Camperdown and Thornville on the R56, KwaZulu Natal. Located a mere 45 minutes' drive from Durban and 15 minutes from Pietermaritzburg, Sakabula Country Lodge is within close proximity to various attractions, including, but not limited to, popular game lodges, The National Lion Park, The Baynsfield Museum, and The African Birds of Prey Sanctuary.
The friendly management and staff at Sakabula Country Lodge welcome guests to a tranquil break from fast-paced modern world.
We offer various forms of accommodation such as:
• Self-Catering
• Bed & Breakfast (providing supper on request only)
• Dormitory/back packers, sleeping 2 – 8 people per room. (Communal kitchen and ablution facilities)
Other facilities on site include a swimming pool, table tennis, a pool table and a licensed pub.
We look forward to seeing you soon!
R56 Manderston on the Richmond/ Thornville Rd
P.O Box 344, Camperdown, 3720
Phone: 033 – 940 0224
Cell: 062 – 891 1879
Email: [email protected]
Web: www.sakabulacountrylodge.co.za
---
The Bed Factory Shop is a stand alone business – we are 14 years old this year which is testament to the quality product we provide. Without big corporate budgets and sponsorship we have maintained our business through the constant support of our valued long standing customers. We look forward to providing you with your next EASY SLEEP.
Email: [email protected]
TEL: 031 777 1878
---
The Wood Oven
We are a family orientated Pizzeria based in the Heart of Camperdown, at the bottom of the The Historical Old Camperdown Hotel.
Our address is 3 Shepstone Street, Camperdown
We have a beautiful indoor dining area as well as a gorgeous inside dining space with a Espresso/Cappuccino Machine, a Corner for the kids to play, a lazy lounge, a fully stocked bar and of course, the most amazing WOOD FIRE PIZZAS
For any queries or bookings, please feel free to contact me on 082 319 7013