Things to do on Race Route
Businesses along the Tsogo Sun Amashova Route
We would like to thank all the businesses along the Tsogo Sun Amashova route from Pietermaritzburg to Durban for their continued support of our event. Please support them.
---
Situated about 200m from the starting point of the race.
Discovery Insure and Clicks ClubCard Members
Fill up on Fuel… Fill up on Cashback
---
Total Botha's Hill wishes all riders a safe and enjoyable Tsogo Sun Amashova Durban Classic – Turn to Total at 241 Old Main Road Botha's Hill
---
Lindisfarne Bed & Breakfast
Elegant 33star guesthouse situated on the T1 route in Botha's Hill.  Offers comfortable, clean B&B and self-catering accommodation.  Ideally situated halfway between PMB and Durban for the Tsogo Sun Amashova race. Rates, rooms and booking calendar on our website.
Contact: Jane
Tel: 031 765 1516
Cell: 083 362 7059
FAX : 086 631 5960
www.lindisfarnebnb.co.za
[email protected]
---
Clifton Country House
Stunning views over misty krantzes, dams and waterfalls.walks and hikes. With a swimming pool, lovely walks and hikes, a private bass dam and abundant bird life — you should pack your binoculars.
Self-catering cottages and double rooms in a stone Guest House. Ideal for a weekend getaway, holidays, base for tourists, backpackers, businessmen, cyclists, paddlers and runners. Conveniently located to offer tranquil country living within close proximity of city amenities. Bring your own MTB or BMX and ride along the cycle path to the Giba Bike Park. Close to Shongweni Dam.
Contact: Patsie Smith Cell: 083 6512022 Email: [email protected]
www.cliftoncountryhouse.co.za Like our FB Page: https://www.facebook.com/cliftoncountryhouse
---
In the rolling hills of Kwa-Zulu Natal, 15 minutes from the bustling city of Durban, you will find the lush green village of Kloof, and at its heart, Makaranga Garden Lodge complete with hotel, restaurant and conference facilities. No other place in South Africa can boast a more wonderful setting for work and leisure guests, young and old, mobile and immobile, day visitors or long-term stays. Rest assured you will be changed for the better for having experienced Makaranga. 30 acres of indigenous and exotic botanical gardens, 18 ponds, meandering streams and a waterfall await your discovery and offer you their joy and healing. Experience the largest collection of Zimbabwean stone art in Southern Africa as well as hand selected Italian sculptures. The interiors provide a visual feast of original art and décor making Makaranga a sensorial experience no matter what the weather.
---
The Bed Factory Shop is a proudly South African business. Our Manufacturing plant is based in Natal with a depot in Johannesburg. We have been in operation for 7 years and continue to grow our business on the old school adage 'Quality over Quantity'. Your Bed Factory Shop Bed will be one of those quality purchases you make that returns on the investment Night after Night.
For a Quality night's rest call: 074 469 3670 or 031 777 1878 or visit our business at 106 Old Main Road, Botha's Hill.
Email: [email protected] — Web: www.bedfactory.co.za
---
As the largest chain of skin care clinics in South Africa, Placecol commands the buying power to bring you professional treatments and technology at everyday prices. The franchise uses technology that is scientifically proven to be safe and effective and Placecol's range of professional skin care products is a match for expensive international brands. The Placecol group has 60 Placecol Skin Care Clinics nationally. The group received another accolade when Placecol branded salons were voted as the Number 1 Beauty Salon as part of the Beeld Newspaper readers' awards in November 2011, the second year in a row.
Placecol Skin Care Clinic Hillcrest offers Placecol Signature and Specialised Facials, Body Treatments and Massages, Tinting, Waxing, Manicures and Pedicures, Nail Enhancements and Eyelash Extensions. Their professional team of qualified beauty and nail technicians will have you feeling new, refreshed and pampered in no time!
---
Safal Steel is the newest investment into KZN by the Safal Group a privately owned company with a strong footprint in Southern and Eastern Africa In 2008 when the project commenced Safal Steel was the 3rd largest project in KZN next to the King Shaka airport and the Moses Madiba stadium.
Safal Steel produces aluminium zinc coated steel offering both unpainted coil branded ZincAL and Prepainted coil branded COLORPLUS, the facility has the capacity to produce 150 000 tons of material which is used predominately in the building and construction sector for roofing, cladding, or even light weight steel framing.
In its infancy, Safal Steel currently employs 360 staff members, with plans for expansion in the near future, the staff headcount would possibly be doubled.
Employment opportunities exist in various fields, predominately in the engineering sector, as well as various administrative functions.
Visit our site www.safalsteel.co.za for more information on our company, and our brands.
---
Situated on the Comrades/Tsogo Sun Amashova route, The Pot and Kettle, has been in exsistance for 18 years.
Our view of the Valley of 1000 Hills is breathtaking and we offer a stunning garden setting for those who wish to sit and relax. Tranquil water running into the koi pond also offers peace of mind. We offer home-style food, home-baked cakes and our Sunday Carvery is very popular and bookings are essential. (031-777 1312)
We are wheelchair-friendly, offer secure parking, and are child-friendly. We offer our venue for weddings, functions and any celebration you wish for.
Adjoining our establishment is a leather shop, sports bar and a décor shop.
---
Tsogo Sun Amashova: It's business as usual on race day at Westwood Mall
It will be business as usual at the mall on 21 October, trading its normal Sunday hours from 9am until 5pm. Restaurants and food outlets will be open for early breakfasts and late night dinners.
Westwood Mall extends a warm welcome to all the cyclists, family, friends and supporters visiting Durban ahead of the Amashova and invites them to "discover a refreshing experience at Westwood Mall."
Amongst a choice of 150 stores visitors will find Pick n Pay, Dis-Chem, Edgars, Food Lovers Market, Clicks, Woolworths and a tempting food quarter, with cafés for leisurely conversation and restaurants with balcony seating – all set within a secure, ambient and contemporary environment. Westwood Mall offers convenient free parking on the upper deck – all day, every day, including race day!
The M13 Durban-bound will be closed on Sunday, from 4:30am until 14:45pm and visitors wishing to explore Westwood Mall are advised to use the following alternative routes:
To Westwood Mall from Westville CBD (Church Road/Blair Atholl Road intersection):
On Blair Atholl Road, pass under the M13 Bridge. Pass the M13 onramp and turn right into Jan Hofmeyer Road. Follow the road past Westville Boys High and the International Hotel School. Carry on along Jan Hofmeyer until it crosses back over the M13 below. Immediately after crossing the bridge, turn left into Melrose Avenue and then immediately left into Essex Terrace. Follow Essex Terrace until you reach the traffic lights. Cross over the traffic lights and follow the Westwood Mall signs.
Departing from Westwood Mall:
Pass under the M13 bridge. At the traffic lights turn right onto the M13 towards Pinetown. Take Exit 10 (Queens Avenue/Salisbury Avenue off-ramp). At the stop, turn left into Queens Avenue. Travel until you reach the T-junction, then turn right into Kings Avenue. Proceed to the first set of traffic lights and turn left into St James Avenue. This will take you to the N3 from where you can determine your next destination.
Cotswold Cottage Furniture, Antiques and Collectables – Sugerloaf Centre, Old Main Rd, Bothas Hill – Tel 031 7657346
---
---
---
---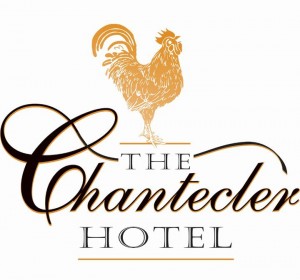 Why The Chantecler Hotel is the ideal destination
The Chantecler Hotel is conveniently situated in Bothas Hill, 2km from the Main road where the cyclists go through Bothas Hill, 4km from the nearest business district and 65km from King Shaka International Airport, Chantecler offers all the amenities of city life without losing the tranquility and seclusion of the countryside, The Chantecler Hotel is the perfect luxury "Heaven on Earth" Country retreat.
We would like to offer All Tsogo Sun Amashova participants, guests and their families the option to come and stay at our hotel as we are ideally located for the Amashova.
Please email [email protected] for any enquiries or bookings.